Legion Battle is back!
The Legion Leader can register:
Sign up time: 00:00 Thursday- 8:00 Friday
The players must be online for the battle
Leader make the Legion Battle configuration
The legion who win will in the next week defend the affiliation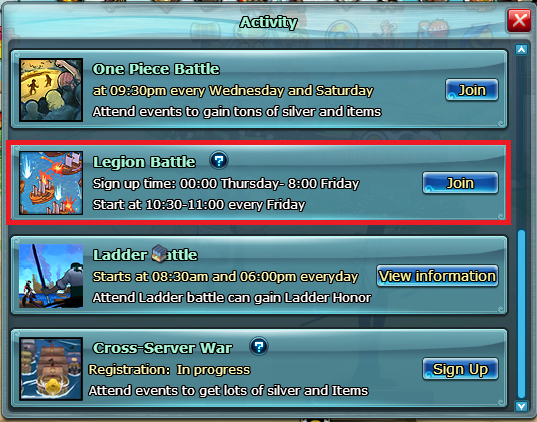 Start at 10:30-11:00 every Friday
During battle participants battle the Island's Port guard: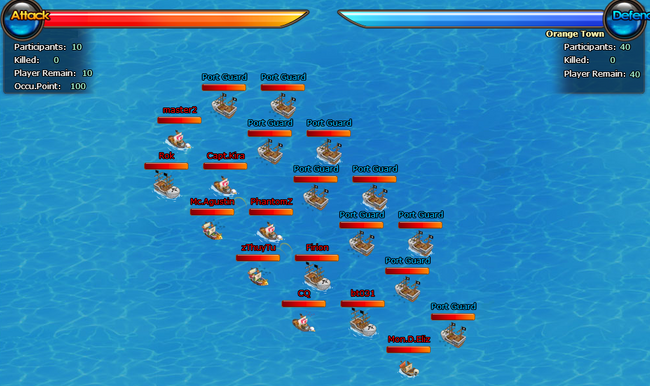 The participants of the Legion that wins the battle all receive a silver and prestige reward.
Ad blocker interference detected!
Wikia is a free-to-use site that makes money from advertising. We have a modified experience for viewers using ad blockers

Wikia is not accessible if you've made further modifications. Remove the custom ad blocker rule(s) and the page will load as expected.